Your other home
in Valencia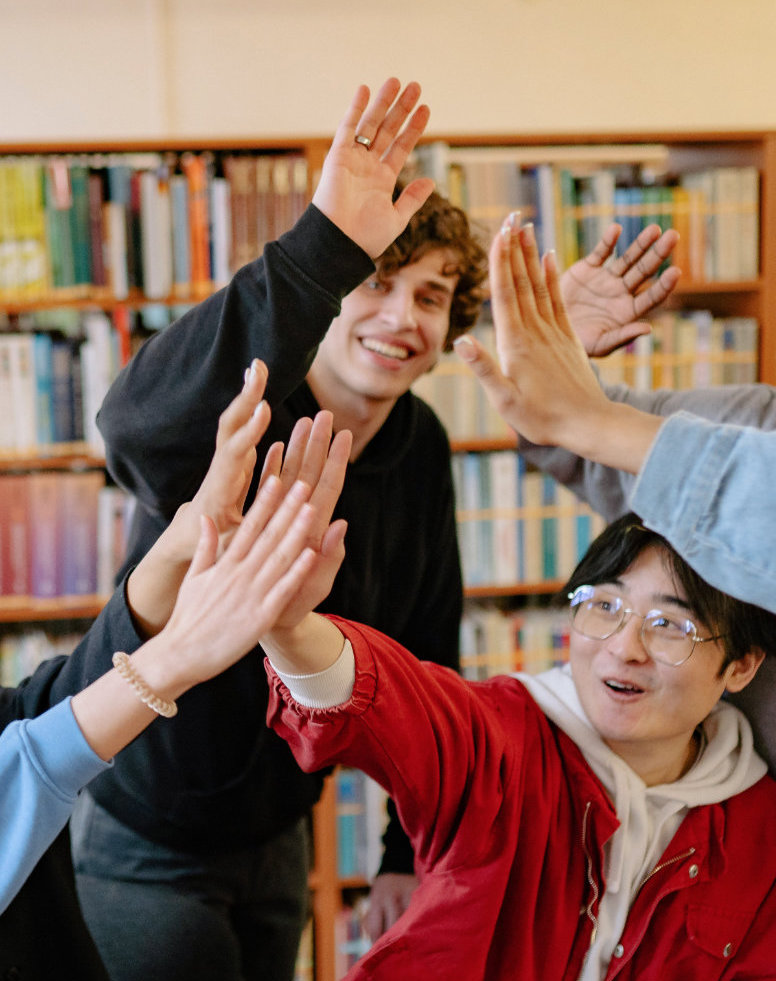 Reuniver Valencia,
your home in Valencia
Reuniver, is located close to the UPV (Polytechnic University of Valencia) and the "Campus de los Naranjos" of the University of Valencia. Reuniver is proud to offer more than two decades of experience in hospitality for university students. Our goal is to make your stay with us an unforgettable personal experience and help you reach your academic goals. Concentrate on your studie, we will take care of the rest. We provide modern accommodations and personal attention in several languages. (Spanish,French,English), 24 hours a day.
The residence has
60 rooms
on three floors in a recently constructed
building.
Our facilities, with own kitchen,
the quality of our human team, will
make you feel as at home….
seven days a week.
We are a small
residence,
with a family
atmosphere,
close to
our residents.

Know about us

We are located
400 meters away
from the UPV
and the
Universidad
de Valencia.

Where are we?
Discover your room
We provide 60 spacious rooms, all exterior and with its own bathroom.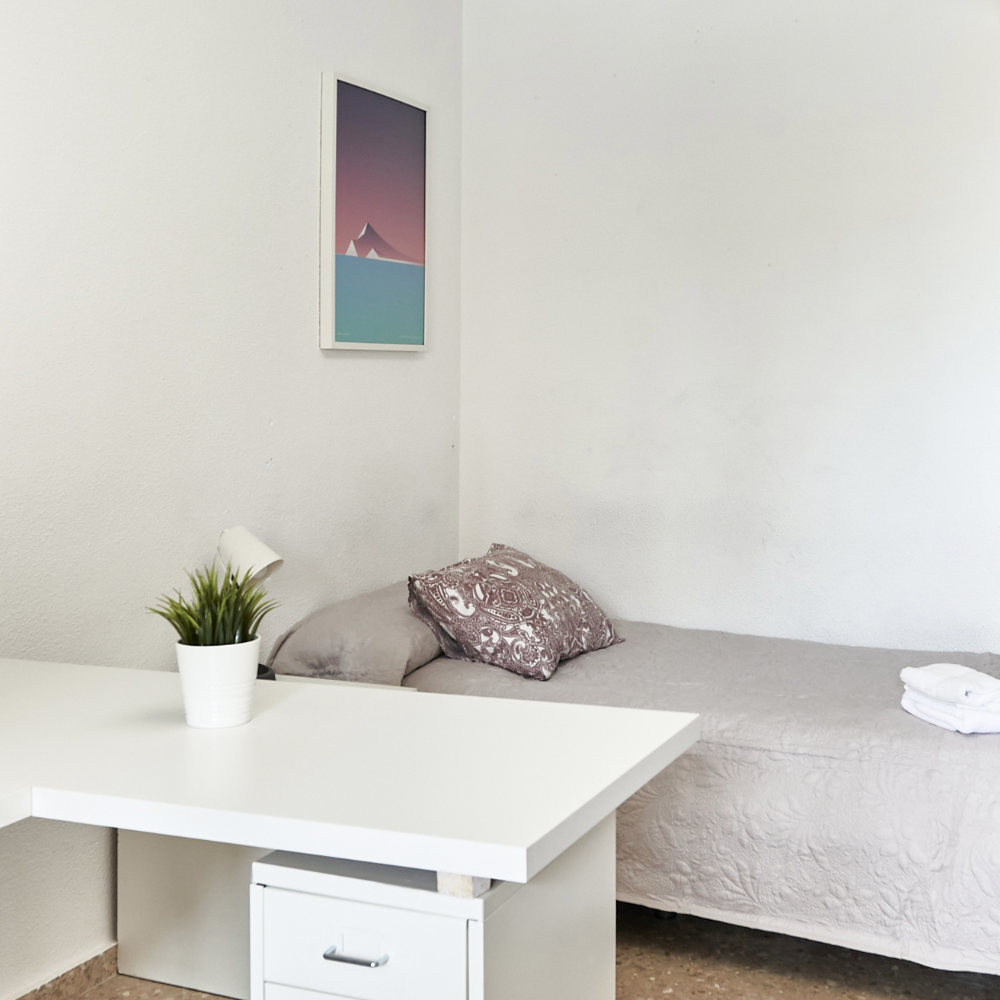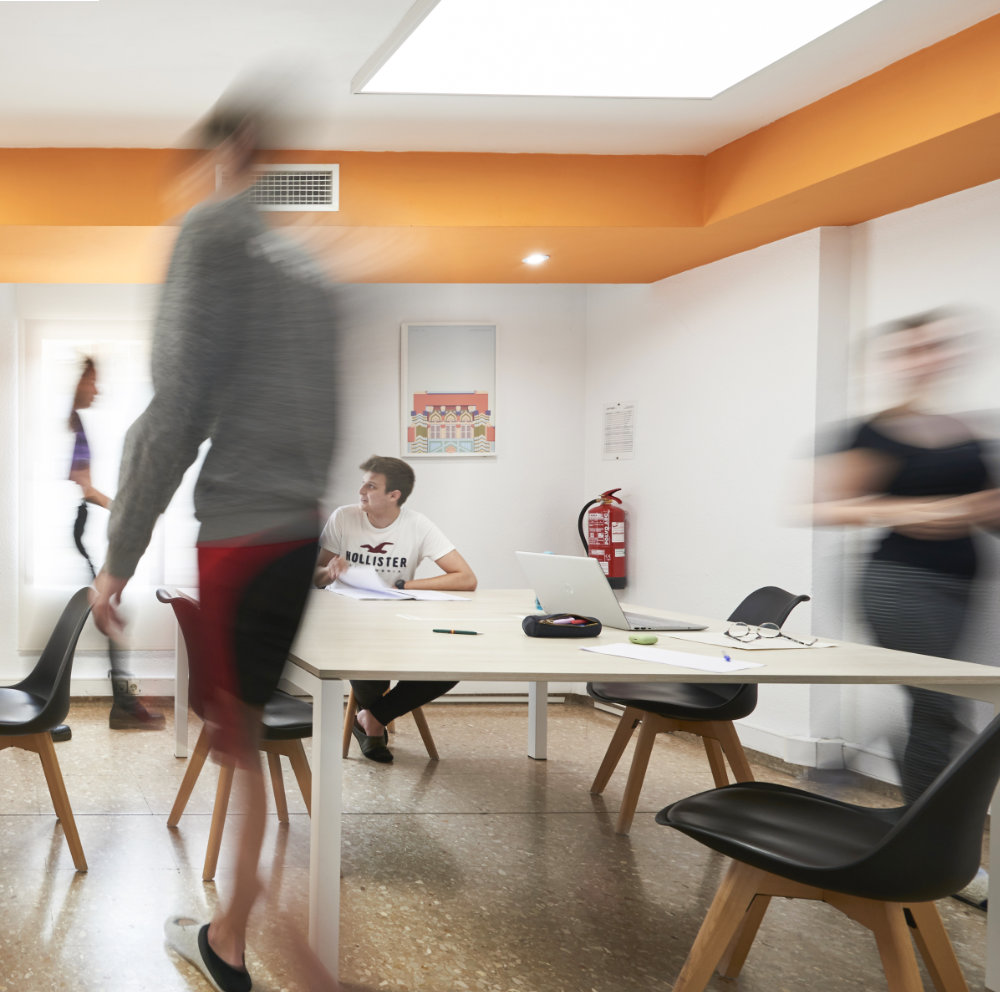 Discover our facilities
We provide 2000 square meters to make you feel as comfortable as possible.
We stay open all year. Tell us what you are
seeking and we will try our best to help you
Get your lodging certificate
Reuniver is an authorized provider of
lodging certificates for obtaining
scholarships or visas as a foreign student.
Testimonies
Muy familiar y agradable. Limpio y cerca de la Universidad Politécnica. Muy satisfechos con todo y para estudiantes que no quieran ir a un piso y centrarse en el estudio.

Un trato excepcional. Estoy encantado de pasarme. Lo haría en cada ocasión que tuviera. Además, la gente que he podido ir conociendo aquí, me ha resultado de lo más simpática. He podido llegar a hacer muchas y muy buenas amistades. Está muy bien situada y conectada con el transporte público. Es fácil llegar a los sitios desde su localización. Desde mi posición: ¡Gracias!

Pablo Herrera Glez.-Quevedo

He podido visitar las instalaciones en profundidad por un tema laboral y os puedo asegurar que la profesionalidad y el esmero que ponen en cada detalle es digno de nombrar. Aquí, los chicos y chicas que vienen a estudiar en Valencia se pueden sentir como en casa en una zona muy bien comunicada con las universidades. Lo recomiendo.

Si buscáis residencia universitaria para vuestros hijos en Valencia, Reuniver destaca por su ambiente familiar y su trato excepcional, tanto por parte de la dirección como del resto de los trabajadores. Totalmente recomendable.

Excelente lugar cercano a diferentes universidades, muy cerca de las principales zonas de la ciudad. El personal es muy amable y siempre dispuesto a colaborar en lo que se requiera. Pasé un tiempo muy agradable en la residencia y es totalmente recomendable.

Julian Esteban Zamarra Londoño

Gracias por hacer que nuestro hijo se sienta como en casa.

Un lieu pour de belles vacances d'été. La nourriture et la propreté ne pourraient pas être meilleures. Le personnel est merveilleux, comme s'il faisait partie de votre famille. J'y vais depuis de nombreuses années et la plupart des gens qui y vont répètent... il doit y avoir une raison!

Idéal pour passer quelques jours en été. Service fantastique et prix super bon marché. Les chambres sont confortables et spacieuses, avec une variété de compléments (réfrigérateur, TV, terrasse...). La nourriture est simple mais abondante.

I have been coming to this residence for many years, I only have words of thanks. The people who work in the residence are very nice, a stay that they make pleasant every summer. The cleanliness is excellent, and when it comes to meals they provide good quantities of food. The beach is good to walk down but if you don't want to or can't walk you have the option of the bus that leaves you in the Malvarrosa itself. The bus connections to the centre are also very good. A half hour walk away is the museum of arts and sciences, it is quite central.

Ismael Burguillo de castro

We lived in ReUniver 3 times with a large group of students and teachers for 1 month in the summer. For 3 years of using ReUniver, we can confidently say that this is a very convenient place to relax, work and study. Meals include a variety of dishes including traditional local cuisine. The rooms are very convenient and comfortable, air conditioning.